The ITI would like to announce that we're beginning a flexible scholarship program in addition to our existing outreach efforts!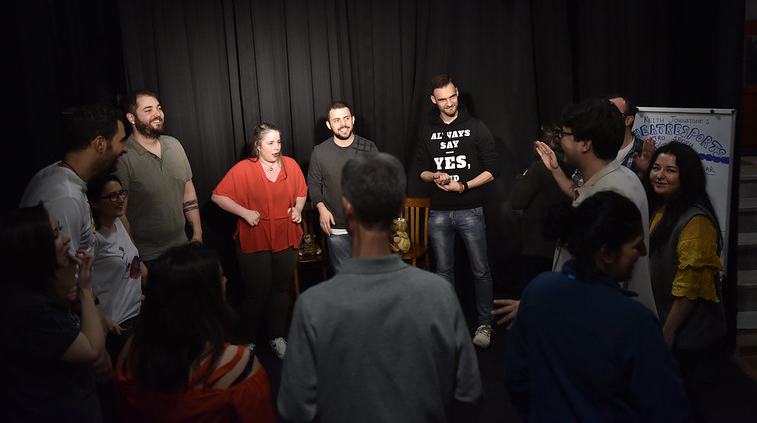 Our program is open to: Individual Members, Associate Member Groups, Educational Rights Members, Production Rights Members, an individual improviser who is a part of any of the above Member Groups
If you're applying as a member company, we ask that your application be signed by the Artistic Director or Administrator that we have on file for you.
Currently, we are awarding funds for the following types of projects: attending an ITI Conference, traveling to work with an ITI Recommended Teacher, arranging to have an ITI Recommended Teacher work with your group or company, attending a training program related to improvisation. Other projects will be considered on a case by case basis.

When we look at your application, we'll be considering the following:
-feasibility of your request (does it seem like it would be possible?)
-number of improvisers, member groups or people that your proposal would affect
-artistic merit
-whether your request furthers the ITI's stated mission and goals
All eligible people or groups may apply, but preference will be given to: artists or groups who are not in major urban areas or who are located far from other ITI members, any artist or who identifies as part of a minority group in their home city, nation or local impro scene, Improvisors or Impro groups from countries with a GDP of < $20,000 USD/year.
Please note that the ITI makes awards up to $3000 CAD per fiscal year as part of this program. Please consider your request carefully as you fill out the application.